///M4 GT4 Race Car School on July 27 @ Indy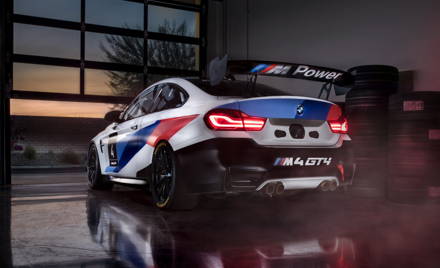 BMW CCA - National Capital Chapter - Driving Schools
Tuesday, July 27, 2021
Indianapolis Motor Speedway
,
Indianapolis

,

IN
Registration closed July 25, 2021 11:59 PM at 2021-07-25T20:59:00-0700 Registration ends July 25, 2021 11:59 PM at 2021-07-25T20:59:00-0700 Registration opens June 9, 2021 12:00 AM at 2021-06-08T21:00:00-0700 Registration runs from June 9, 2021 12:00 AM to July 25, 2021 11:59 PM
Both of our M4 GT4 schools on July 10th and 11th filled up fast. However, due to high demand, we have added a third Indy school on Tuesday, July 27th, 2021. The program format, details and pricing of $2,895 remain the same as in our first two schools. The only thing that has changed is the date and the way you register.
Please look through the screen below for all the event details. When you're ready to register for the July 27th school, please email Renee at the BMW Performance Center @ Renee.Granados@bmwmcext.com. Include your phone number in your email to Renee.
Now for the details:
The National Capital Chapter is going to the world famous Indianapolis Motor Speedway for an exciting opportunity to drive the

/

/

/

M4 GT4 factory race cars on the Indy track!
This special event will provide participants the chance to drive a real BMW factory race car on this world-class track.

This

single-day

event

is for BMW CCA members (any chapter). If you're not a current member, join the club and then join us at the Brickyard! Payment for this event must be made by a BMW CCA member.
Want more? How about a taxi ride in a M4 GT4 around Indy from Bill Auberlen, world-renowned BMW race car driver.
Not enough? We'll throw in dinner at St. Elmo's Steakhouse, an Indianapolis landmark, with Bill Auberlen as our special guest.
FIRM commitments only. If you will definately attend this event, register now!
This program includes:
Morning classroom session.

Overview of ///M4 GT4 with helmet and uniform fitting.

Driving the ///M2C on the handling course.

Lead/Follow laps in the ///M4 on the Indy track..

Lunch

Timed runs in the ///M2 on the handling course.

Lead/Follow laps in the ///M4 on the Indy track.

Lead/Follow laps in the ///M4 GT4 in the afternoon (afternoon sessions are 45 minutes).

Instructor-driven hot laps.

Hot laps with Bill Auberlen.

All safety gear for ///M4 GT4 (Helmet, Hans, Fire suit, underwear, etc.).

VBOX data and video download to take home.
Event Details -
- You drive on Tuesday, July 27, 2021.
- Dinner is Monday evening, July 26th, at 5:45 pm.
- Total number of participants for each school is 15.
- Lodging recommendations - The Conrad Indianapolis Conrad Indianapolis. Discount code will be provided after registration.
- Lunch is included.
- One driver per car in a very special program tailored for our BMW CCA club members.
- The all-inclusive BMW CCA discounted price is $2,895.
- All participants must be BMW CCA members or associates - open to any chapter.
- Not included is your transportation to and from Indianapolis, lodging and additional meals.
- Participants agree to a maximum liability of $2,500, in case of damage to any vehicle.
Tentative Event Schedule Information
- Class starts at 8:30 am sharp.
- The 15 driver's will be split into three groups of five.
- Three events in the morning.
- Morning session is lead follow on the track using M cars (exact model to be determined), skid-pad training and review of the M4 GT4, including helmet and suit fitting.
- Hot lap rides with Bill Auberlen in the M4 GT4.
- Lunch break at noon.
- Three in the afternoon.
- Afternoon session is lead-follow laps in the M4 GT4, lead-follow laps in an ///M car and timed autocross.
- The program will conclude around 4:00 pm.
The Performance Center will supply all the equipment required to drive the M4 GT4.
Contact Doug Verner @ EstorilMCoupe@nccbmwcca.org for more information or email Renee to Renee.Granados@bmwmcext.com to register. Please include your phone number in your email to Renee.